Shopping Cart
Your Cart is Empty
There was an error with PayPal
Click here to try again
Thank you for your business!
You should be receiving an order confirmation from Paypal shortly.
Exit Shopping Cart
Fully licensed Faith-Based Clinical Counseling
Licensed Clinical Professional Counselor (Illinois)
Licensed Professional Counselor (Pennsylvania)
| | |
| --- | --- |
| Posted on February 14, 2014 at 11:21 AM | |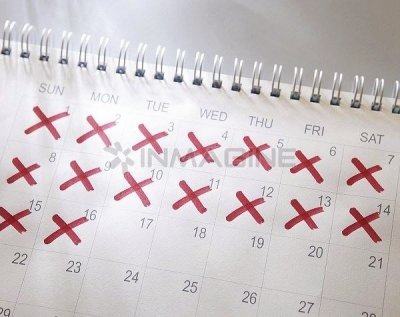 Another date crossed out on the calendar as I approach another year of my journey. Over a half of a century is definitely in my rear view mirror. I do know that in many ways my "inside self" still feels like that young somewhat carefree girl that once played on the fields of Western New York. It is only when I look in the mirror that I am reminded by my "outside self" that I have been travelling for quite a while.
What have you learned?
When my spouse was a young boy his mother would always have devotions before school with her children.  My husband likes to tell the story of how she would often read Sacred Scripture and pray with them before the sun rose. He stated that unfortunately sometimes it was a struggle and often he would fall asleep. At the conclusion of each devotion however she would give them a quiz by asking, "What did you learn?" He recalls that in his drowsiness he could always rely on one quick answer, "Love one another."  This was because at an early age he quickly realized that no matter what was said or read, it always somewhere and somehow contained the message, "Love one another" and in the context of "As I have loved you, so you also should love one another (John 13:34)."  Smart kid!
So likewise, even today as I encounter being "Over the Hill," the message of "Love One Another" is still relevant and echoes with "my inside self." Have I not thought of this before?  Have I not visited this before?  Yes, but I can honestly say, that with each encounter perhaps I go to a level deeper and even sometimes it is necessary for me to relearn it at a more superficial level what the simple yet profound  words of Jesus "Love one another" actually means. It is true that while in this life and on this earth, one cannot fully comprehend the depth and absorb the magnitude of "Love one Another." Especially since God, Himself is Love.
Needing to learn the same old thing over and over again
I know that there have been times and it will inevitably happen that I will not be as charitable as I should be.This is why the journey continues. I am still learning what it means to "Love one another. As I have loved you, so you also should love one another (John 13:34)."
This year I continue to learn even more about God's power of love through forgiveness and pray for others to learn more as well. I have encountered a quote that has been attributed to various sources (which includes everyone from saints to Confucius to Nelson Mandela) that states "The greatest glory in living lies not in never falling, but in rising every time we fall." The fact that this resounds with persons from so many diverse backgrounds, speaks to me about the vastness of God's love and forgiveness and the human condition. Life is not so much about making mistakes but in being able to learn and grow from them.
In my work as a Licensed Professional  Counselor I encounter so many persons plagued with issues pertaining to guilt, low self-esteem, scrupulosity, and the obsession of perfectionism.  Don't get me wrong, we are to strive to be perfect even as our heavenly Father is perfect (Matthew 5:48), but when we make a mistake, God loves us just as we are. How I pray for this message to be screamed into so many souls.
February 15 is the Feast Day of St. Claude de la Columbiere
What makes this saint particularly interesting is that he was the spiritual director of St. Margaret Mary, the founder of the devotion of the Sacred Heart of Jesus. I have had the opportunity to visit Paray-le-Monial , the town in France from where these two great Saints came. This is particularly relevant to my above point.  Devotion to the Sacred Heart is precisely the message that no matter how much we have messed up in our lives, the love of Jesus can overcome. This devotion of old is for all people of our time who are afflicted by so many challenges of life.
Falling down is about being humble.
It is not that God trips us up. But life on this earth plagued with original sin will inevitably bring times where we fall down. And humility is not about being a doormat.  It is about knowing who we are in relationship to God:  "As I have loved you, so you also should love one another (John 13:34)." This often means being willing to forgive others that might disappoint us. Just like God is waiting and willing to love and forgive each one of us in spite of our shortcomings.
One last note, the older I get the more I believe that the aging process is our last opportunity to become more humble!  What can make a person more humble than losing one's school girl figure, increasingly aching joints, and obtaining a forgetful brain?  It is all the more opportunity to join these sufferings to those of Jesus on the Cross.  So as I age and reach for another ibuprofen, hopefully I will learn to become humble once and for all.
Categories: Aging, birthdays, Sacred Heart of Jesus, Charity, Forgiveness
/