Shopping Cart
Your Cart is Empty
There was an error with PayPal
Click here to try again
Thank you for your business!
You should be receiving an order confirmation from Paypal shortly.
Exit Shopping Cart
Fully licensed Faith-Based Clinical Counseling
Licensed Clinical Professional Counselor (Illinois)
Licensed Professional Counselor (Pennsylvania)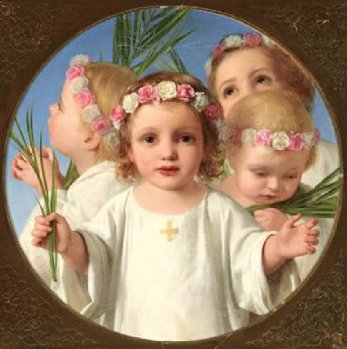 "A person that loses a partner is called a widow.
A child who loses a parent is called an orphan.
But there is no word to describe a parent that loses a child,
Because the loss is like no other. .."
(Paraphrased from "An Orphan's Tale, by J. Neugeboren, 1976)
Parental grief
Recently, there has been a lot of talk about the loss of innocent children, particularly in light of the mass shootings in Sandy Hook, New Jersey. There are no words to describe the grief that a parent experiences after the loss of any child. We cannot possibly fathom what such a person might be feeling. And often it is not only the parents, but other family members, friends, and sometimes even strangers. We have little defense in coping with the loss of an innocent child. Some say that the pain lives with them the rest of their life while here on earth. It does not matter what age the child is, whether a fetus or a full-grown adult. There is still grief. Many who have suffered a miscarriage can testify that the emotional pain is very real.
On loss
When someone experiences a loss, they go through all types of different emotions. Elisabeth Kubler-Ross in her 1969 book, On Death and Dying, popularized the five stages of grief. Her model lists them as denial, anger, bargaining, depression, and acceptance. And not everyone goes through all of them or even in that order. In fact some might not even go through any of the stages at all. Each person's experience of this type of suffering is unique. If this is the case, then what good is a theory? It gives us a template from which to work and somewhat of a ballpark idea of what one might be going through.
Being able to forgive the unforgivable?
Getting over a loss from a tragedy or murder is wrought with additional trials because it involves a pain that is the result of something that is perceived to have been done unjustly. It is natural to feel angry at such. However what makes the major difference and leads to the greatest healing is how one chooses to deal with that anger. Some might feel that seeking revenge or getting even brings satisfaction. However, God's way to heal the hurt is through forgiveness. We might ask ourselves, how can one ever forgive someone who has done what seems to be the unforgivable? It might be easier to think of a perpetrator who has committed such a crime to be a horrible, nasty, evil, and even less than human. But the fact of the matter is that such a person is actually a human being. Such a person is actually someone who is wounded, hurt, weak, immature, ill, and/or spiritually blind –for whatever reason. Just like each one of us. While it is true that not every person who has imperfections is a mass murderer, we all can see clearly that someone who kills innocent children might not have their elevator connecting on all floors. They are deeply wounded.
Fr. Anthony de Mello, S. J. is quoted as saying "people who hurt are asleep. If they were to wake up they would never behave like that." (Obtained from "How to Forgive Yourself and Others", by Fr. Eamon Tobin) Which echoes what Jesus said when He was dying on the Cross, "Father, forgive them; for they do not know what they are doing (Luke 23:4)".
I have heard people turn their anger towards God. Some people might conclude that God doesn't care about them when terrible things happen. There are no easy answers to what happens to any of us while on our journey and in this life on earth. Even non-Christians would agree that this world is full of anxiety and suffering. The worse approach however is breaking our relationship with God and deliberately abandoning prayer. However, if we are Christian, we know that God the Father did not even spare the Cross from His own Son, Jesus. And whether or not we are Catholic we can cling to the redemptive value inherent in suffering. There is a lot of meaning in the saying, "offer it up." I only wish I had realized this sooner in my own life.
The Feast of the Holy Innocents
The Church celebrates the Feast of the Holy Innocents this week during the Octave of Christmas. This Feast remembers the little babies and children of Bethlehem who were slaughtered by King Herod. In the history of the early Church, these helpless little infants were the first persons to shed blood for the sake of Jesus and as such are known as martyrs. The Scripture repeats the prophesy from the Old Testament: "Ramah is heard the sound of moaning, of bitter weeping! Rachel mourns her children, she refuses to be consoled, because her children are no more." (Jeremiah 31:15-16).
These children of Bethlehem did nothing to deserve their demise. And there are likewise so many innocent unborn and born children who die from various causes known and unknown. It can be said that there is an army of children in heaven. Knowing that these little angels have a soul in eternity can be a great source of consolation and hope.
Being able to heal from the pain is a grace from God
Being able to forgive and get over such a loss obviously takes a lot of time, patience, humility and prayer. It is not easy and to think such would be misleading. Taking the step towards forgiveness is actually an act of the will and healing of the hurt most often comes later. This is why often when someone has decided to forgive the feelings of hurt can still emerge even much later down the line. To still feel the pain doesn't mean that one has not forgiven. One does not have to repress their anger and hurt. It is actually healthy to be able to admit that one is mad and extremely upset. The difference is when one decides to forgive regardless of the hurt. The grace of healing from the pain most of the time comes much later. It is a difficult journey and a tough Cross to carry but can be overcome by the grace of God. This is why prayer is so important throughout the process.
Know when to seek counseling
Sometimes the pain is so deep that it cannot be dealt with alone and a person might need professional help from a counselor and/or a spiritual guide. Just as someone needs help to cure a physical illness, it is wise to know when to seek out counseling. Help is warranted when someone has been unable to perform normal daily activities for an extended period of time. What is considered "normal daily activities" and "an extended period of time" can vary from person to person. But in general, a major change from one's usual activity level can be a warning sign.
Isn't abortion a loss too?
No one ever wants to lose a child. Or do they? According to the Centers for Disease Control, about 22% of all pregnancies end in abortion in the United States (National Vital Statistics Reports, April 6, 2010). The most common reasons cited for abortion include not feeling emotionally or financially capable of raising a child and fear that a child would drastically change one's life. But still thousands of women who have actually gone through with an abortion still experience loss and its effects have a negative impact on their life. There are websites such as www.silentnomoreawareness.org and www.afterabortion.org where women and men share their stories. The fetus is a life and any mother can tell you that the maternal bond is formed very early in the womb.
/